3 LinkedIn Tips to Boost Your Real Estate Business
Posted on Dec 1, 2017 4:15:43 PM by Old Republic Home Protection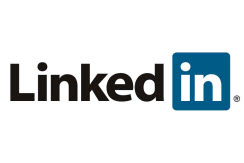 LinkedIn was the unpopular social network once upon a time, but that's all in the past. With over 400 million users, LinkedIn has gone from Facebook's awkward cousin to the world's largest professional networking site. And it's not just for job seekers anymore! Use the following LinkedIn tips to market yourself, earn more referral business, and connect with like-minded real estate professionals who share your drive to succeed.
Ask for Referrals When Requesting a Connection: When you send a request to connect with someone on LinkedIn, customize the message to include a brief postscript that says something like, "P.S. Do you know anyone looking to buy or sell a home? If so, please send them my way." This works well because it doesn't come across as overly aggressive, yet it stands out.
Even if you don't plan to ask for a referral with every request, it's always better to include a personalized note in place of LinkedIn's generic message. To customize your message, click the blue "Connect" button in your client's profile (as you normally would), and follow the prompts until you reach the "Include personal note" dialogue box. Write a personal note, click "Send Invitation," and you're done!
Request Client Recommendations: Anyone who has worked with you can write a recommendation that will appear on your LinkedIn profile. When a prospect discovers your page, a long list of recommendations could tip the scales in your favor. Recommendations impress us for the same reason we're unconsciously drawn to people with plenty of friends. Psychologists call it "social proof," and a LinkedIn profile with dozens of glowing recommendations lets people know you're respected in your field.
To request a recommendation from a past client, go to their profile and click the "More" icon. Select "Request a recommendation." Follow the prompts in the pop-up window to request a recommendation. The message field is editable, allowing you to customize your message. Tell your past clients how much you've enjoyed working with them and how much you'd appreciate a recommendation. Also, let them know that it doesn't have to be long. A few sentences are perfect!
Participate in LinkedIn Groups: LinkedIn groups are essentially internet forums that you access through your LinkedIn account. A LinkedIn group page works the same way as a Facebook page, where people post articles, images, and topics to discuss. Some groups allow you to start your own discussions, while other groups only allow the moderators to post (giving members the option to comment).
To explore groups related to residential real estate sales, log in to your account and use the search bar at the top of the page to search for "real estate," and select "Groups" from the top menu bar. Scroll through the groups that show up in your search, and when you find one that appeals to you, select it and click the "Ask to join" button on the right-hand side. Once the moderators approve your request, you'll have full access to the group.
Next, try narrowing your search by combining the words "real estate" with your city and see what comes up. You can also search by a niche market (e.g., country properties) or an aspect of the business that you want to learn more about (e.g., real estate marketing). By becoming an active participant in your favorite groups, you'll connect with real estate professionals who can offer you helpful advice and intelligent tips. And who knows? They might even send a hot lead your way!