Dress to Your Target Market
Posted on Dec 20, 2017 2:37:08 PM by Old Republic Home Protection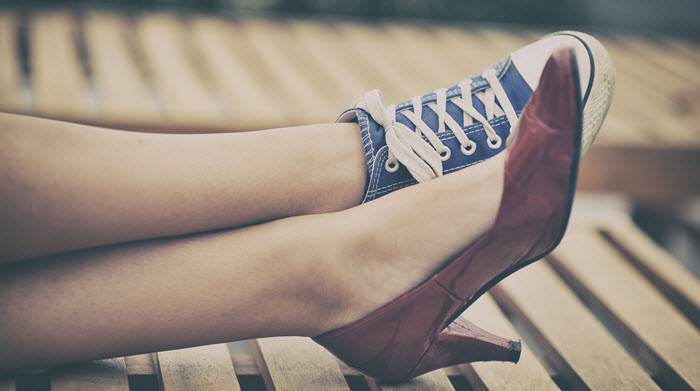 Real estate agents have been striving to present a professional appearance in honor of their business since the dawn of the real estate industry, and for good reason! A recent study from the Kellogg School of Management at Northwestern University found that when people dress for success, it can change their psychological state, and they tend to perform better when doing their job!
But dressing for real estate success means different things across different market segments. For example, an Old Republic Home Protection Account Executive who previously worked as a real estate agent, learned a valuable lesson when serving the millennial market. Rushing to meet her clients on short notice, she apologized for her casual attire, but the young couple smiled and told her they appreciated her wearing something less formal! Meanwhile, some of your baby boomer clients may still prefer to see their real estate agent in a suit—even if they prefer to wear t-shirts and jeans themselves.
How, then, do you dress for different clients? Your client niche and geographic area can have a huge effect on how you dress for the job. A luxury New York broker's attire may differ completely from that of an agent selling beachy bungalows in Hawaii. Some real estate professionals find more casual attire works better for their market, while others say their clients expect them to be dressed up in designer brands. Unless you know for a fact that your client base tends toward the casual and is less likely to trust someone in a business suit, it's often best to wear business attire to the first meeting and move down from there (if appropriate).
A real estate agent's work day often requires adaptability—and you may have to adjust your style at a moment's notice depending on the client or situation. Keep an extra pair of shoes in your car so you can be prepared for property showings on all kinds of terrains. Have an array of clothing options available by storing a change of clothes in your car and office.
You know your target market better than anyone, but if you're unsure how you should dress, you can conduct a few informal experiments with your wardrobe. What happens when you swap the neutral suit with a fun sweater? Do your clients respond to you differently? This isn't a controlled scientific study and there's no need to take a formal survey—just trust your intuition, feel the vibe, and adjust your attire accordingly.
And remember, making an impression is important, but it should be based on your personality and expertise—not your distracting attire! Adding a bold pop of color to your wardrobe is a relatively safe way to make a lasting impression. Men can choose a bright tie or fun socks, and women can choose a colorful accessory or a striking handbag. Of course, it's all about finding a style that expresses who you are and the type of clients you want to attract.