So Your Client Wants to Buy New Construction… What Now?
Posted on Apr 16, 2020 4:39:01 PM by Old Republic Home Protection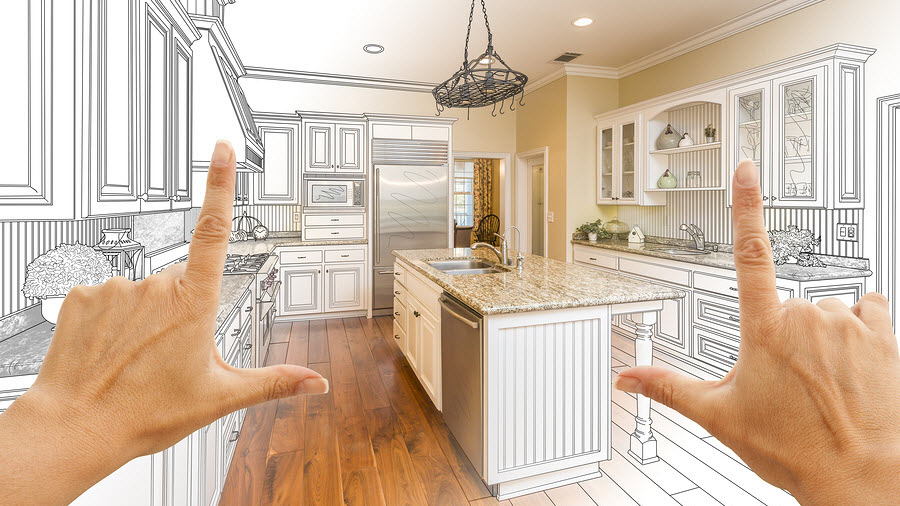 Working with clients who are interested in purchasing a newly constructed home can be challenging. And many home buyers assume they don't need to enlist a real estate agent to help them buy new construction because they're buying directly from a builder.
Your buyers need you to tackle new construction challenges
Your clients are probably aware that model homes are staffed by onsite seller's agents who work for the builder—no surprise there! However, they may not know why it's important to bring their own buyer's agent to visit model homes and purchase a newly built home.
As an experienced real estate professional, you know the ins and outs of the home buying process. Show your clients that you represent their best interests by sharing the following information with them.
Explain why model homes are actually dream homes
Model homes always look incredible because they're meant to showcase all the options offered by a particular home builder. They're often packed with upgrades, extras, and trendy design features. And most, if not all, are professionally landscaped, decorated, and staged.
Builders display these upgrades to make buying a new home more attractive to home buyers. Your knowledge of the market and other homes in the surrounding neighborhood can help you guide your clients to ensure they're not wooed by pricey upgrades.
Make a list of the options available from the builder and find out which ones come standard with the house and which ones will cost your buyer more money. Every builder has a different set of standard options and features, so it can get confusing. Your clients will thank you for making note of them.
Advise your clients that some upgrades advertised by a builder may be less expensive to put in later themselves, instead of rolling the cost into a 30-year mortgage.
Negotiation can be a challenge when buying new construction
Builders often aren't willing to negotiate on the price of a newly constructed home because it sets a pricing precedent for future sales in the neighborhood. But you may be able to work out a deal with the builder's agent to save your clients thousands of dollars.
Discuss any special financing options, and consider asking the builder to pay closing costs or include some upgrades at no additional charge.
Builder's purchase contracts can be confusing
Purchase contracts on new construction are very different from traditional resale purchase contracts, which can be confusing and intimidating for a home buyer.
As a buyer's agent, you handle all of the contractual paperwork, making certain that the contract is written to protect your clients as opposed to the builder. Write everything down and go over your notes and the purchase contract with your buyers.
A builder will likely want your clients to use their preferred lender, and they often offer incentives to get them to do just that. Do your own research on the builder's lender and shop around to find the best loan options for your client.
Don't be afraid to take on the challenge of selling new construction
Establish yourself as an invaluable resource by helping your clients make informed decisions and ensuring that they have—and, most importantly, understand—all the information needed before they buy new construction.
Remember, some developments require you to accompany your clients on the model home tour and register as a buyer's agent prior to or during your first visit to the community.
Contact the builder's sales office and inquire about their policy before you schedule an appointment with your client. And remind your clients not to stop by the models or the sales office without you—if they do, you might lose the opportunity to represent them in the transaction.