Frequently Asked Questions
What is a home warranty and how does it help me?
A home warranty is a service contract that protects homeowners against the cost of unexpected repairs or replacement of major home systems and appliances that break down due to normal wear and use.
With an Old Republic Home Protection home warranty, you'll enjoy dependable service, convenience, budget protection, and peace of mind. No more searching the internet for a reputable repairman, no more hassles over the cost of repairs, no more budget-busting repair bills.
What is the difference between my homeowners insurance policy and a home warranty plan?
A homeowners insurance policy undertakes to indemnify (compensate or reimburse) the homeowner against damage or liability which might arise from some unknown or contingent event. A home warranty plan is a residential service contract that repairs or replaces specified items in the home that fail due to normal wear and use.
How do I request service?
You can request service quickly and easily using your Homeowner Central account or by calling 800.972.5985.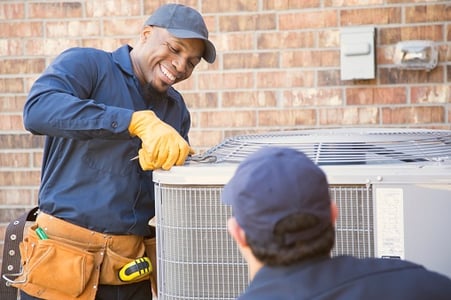 We'll find a service provider from our independent network to assist you, and they'll contact you directly to schedule an appointment.
The service provider will diagnose the issue, confirm coverage, and start the process to service repair/replace your covered item.
Check the status of your service request online, day or night, using your Homeowner Central account. It's quick, it's easy, and it's just one more way we help save you time!
What is a trade call fee (TCF)?
A TCF is similar to a co-pay and is due for each dispatched service request per trade.
How long does my warranty last?
Your home warranty plan is effective for 12 full months, beginning 30 days after we receive your first payment.