Tips and Apps for the Tax-Savvy Agent
Posted on Mar 1, 2018 5:00:00 AM by Old Republic Home Protection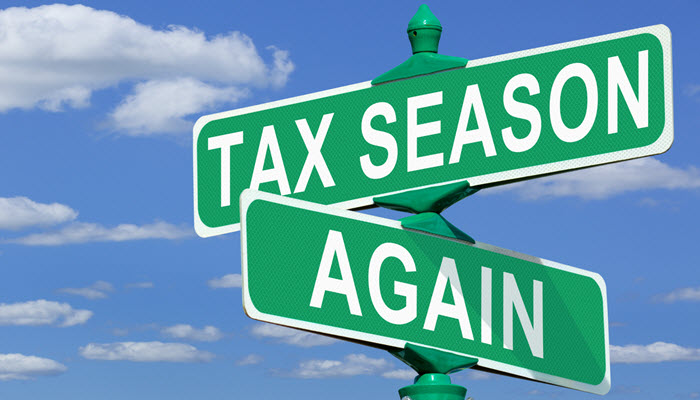 You're well aware of the extra tax burdens you incur as an entrepreneur—a cross many are willing to bear in order to break free of the cubicle farm. It took bold initiative to pursue a career in real estate, but it takes level-headed business acumen to make a serious profit. Simply put, if you're not claiming the tax deductions you deserve, your bottom line is taking an unnecessary hit.
Smart tax preparation starts with a good accountant, but it doesn't end there. A good accountant can save you money and stand by your side if you get audited, but you should also take the time to organize your receipts and keep track of your business expenses. A little extra work throughout the year can save you a ton of time when taxes come due—and your accountant will thank you!
So, how should you keep track of business expenses? There are a whole host of smartphone apps that allow you to snap photos of your receipts and file them away in the appropriate folder. Evernote is an app that syncs to your computer and allows you to download notes, images, etc. Sign-up is free and plans start at $34.99/year.
Shoeboxed takes organization a step further by categorizing your expenses for you based on your digital receipts, which you can download as an expense report. Each upload is reviewed by an actual human being to reduce the risk of error. You can even mail in piles of receipts, business cards, and other paper to be categorized and converted into digital data. Shoeboxed offers different packages ranging in price from $15 per month to $125 per month depending on your needs. The more expensive options come with such features as QuickBooks Online integration, quicker turnaround for document processing, and multiple users for a single account, which may be beneficial for real estate teams.
Expensify is a robust app for tracking business expenses, and it automates the entire receipt and expense management process. Expensify is a great option for brokers because team members can input their data remotely and easily share it with managers or office administrators. Features range from simple receipt scanning to creating multilevel approval workflows, and team packages start at $5 per month.
Crunching numbers may not be an exciting way to spend your time—it rarely is for sales professionals who would rather be out showing homes and closing deals—but if you're willing to learn the basics, prepare throughout the year, and find an accountant you can trust, you may save yourself a healthy chunk of change. Fortunately, with a little help from technology and the guidance of a professional accountant, you can spend less time worrying about your bottom line and more time doing what you love!
______________________________________________________________________________
Contact an accounting professional before making any financial decisions. The material in this article is for your information only and not intended to be used in lieu of seeking additional consumer or professional advice.