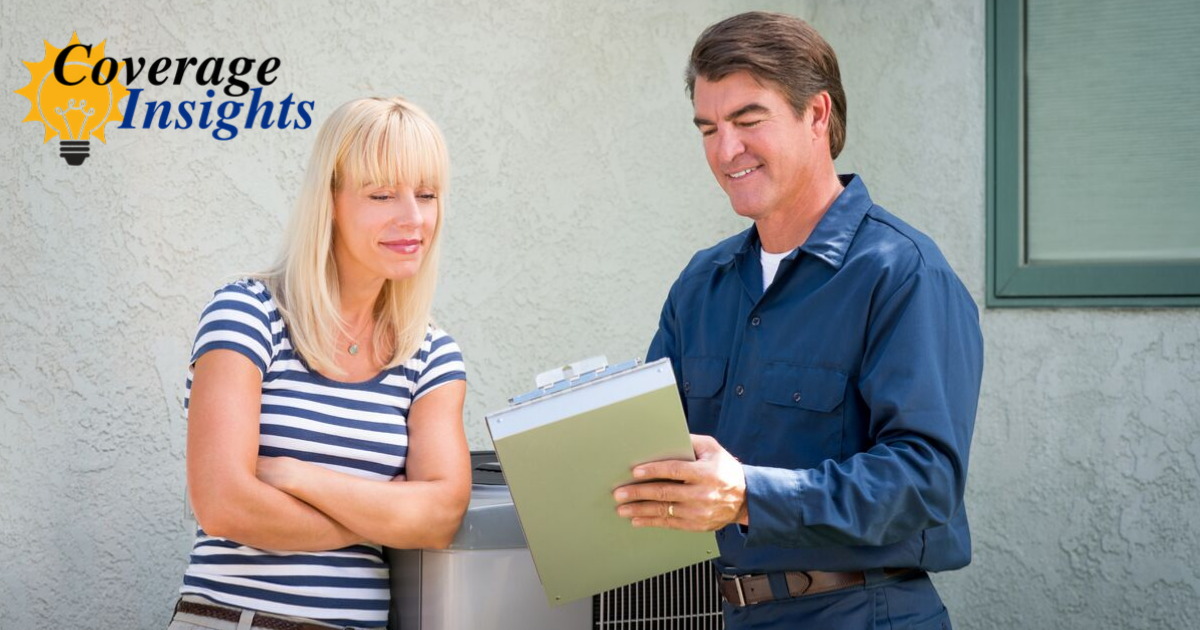 What do plumbing systems, water heaters, pools, kitchen appliances, and HVAC units have in common? They eventually break down! And when they do, you're covered for the cost of service, repair, or replacement with a home warranty from Old Republic Home Protection!*
But how do you get service when those systems or appliances malfunction? Let's take a look at the entire service cycle, from initial request to completion.
Requesting Home Warranty Service
Resist the urge to call your own contractor! We know the temptation is strong, but if you call an independent service provider before calling us, you may be responsible for the repair costs—even if your home warranty plan would have covered the fix. Why? Our plan provision requires that we dispatch an independent network service provider to diagnose the malfunction, to ensure appropriate diagnosis and coverage for the repair or replacement.
It's easy to request service! Simply go online or call 800.972.5985 to place a service request. We recommend that you use Homeowner Central to place your service request 24/7/365. If you haven't done so already, create your account today!
You will be asked a few questions about the broken system/appliance and boom, you've placed a service request! Under normal circumstances, allow Old Republic Home Protection 48 hours to initiate the service effort.
Service Department, Authorization, and Purchasing
When placing your service request, you will typically receive the dispatched service provider's name and telephone number. The service provider will contact you during their normal business hours to schedule an appointment. The Trade Call Fee is due at the time of service request.
After diagnosis, the service provider may need to call our company for authorization to complete covered services.
Success! The service provider receives authorization and, if they have the part on hand, they fix the system or appliance right away.
Sometimes the service provider doesn't have the equipment necessary to complete the repair (or the entire replacement system) on hand, and parts/systems have to be ordered. It can take 3-10 days for parts delivery under normal circumstances. We understand how eager you are to have repairs completed, and we work directly with manufacturers and their suppliers to expedite delivery.
Important Notes:
If your service request falls outside the terms and conditions of the plan, we will clearly explain why your request is not covered.

To better serve you, and only in certain circumstances, we may authorize your use of an out-of-network service provider. In those cases, you must receive approval before an out-of-network provider initiates any work for which reimbursement is requested.
Repairing or Replacing the Covered System or Appliance
The parts arrived, and now it's time for the repair—the service provider reaches out once again to set an appointment. Fast-forward to the appointment date and time: the service provider arrives and repairs/replaces the system or appliance.
Note: There may be circumstances where multiple appointments are required to fix the issue. We understand this can require additional time on your part. We make every effort to repair or replace the system or appliance the first time, but it's not always possible.
That's it! We strive to solve the service concern in one appointment, but depending on circumstances, the entire process can take longer if equipment needs to be ordered or if schedules conflict.
To expedite service, it is always helpful to:
Be available for calls from Old Republic Home Protection and the service provider.

Provide necessary information (including your email address to receive status updates) and decisions in a timely manner, when necessary.
We look forward to serving you in excellence!
*See your state plan for complete coverage details.