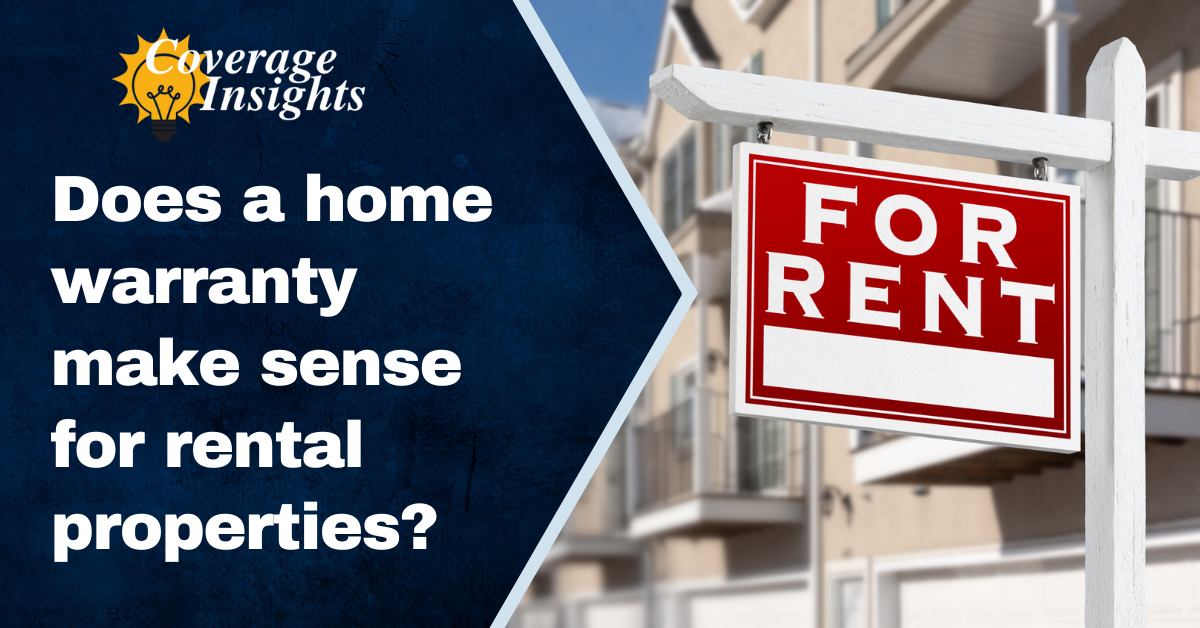 According to Pew Research Center, there are over 43 million renters in the United States—and millions more use short-term rental services like Airbnb and VRBO each year.
For homeowners and property managers, there's a significant financial incentive to keep rental properties in tip-top shape. A home warranty can help alleviate the stress of home system and appliance repairs, mitigate repair costs, and sometimes even pay for itself with one service request.
A home warranty can benefit rental investors, property managers, real estate agents, and tenants!
Why a home warranty for rental properties?
Unfortunately, home system and appliance failures are eventually inevitable, even with proper routine maintenance. And in many cases, a faulty appliance can become a headache for both homeowners and tenants.
An Old Republic home warranty can simplify the repair experience. Instead of calling your own contractor and paying for costly repairs, call us and we dispatch a qualified independent service provider to the rental property. Our network of vetted and insured service providers will diagnose the breakdown, and in many cases repair or replace the covered components on their first visit.* It doesn't get much easier than that!
Furthermore, host agreements with most short-term rental companies like Airbnb do not reimburse for damage due to normal wear and use. A home warranty can step in and help mitigate the covered repair costs associated with short-term rental homes.
With an Old Republic home warranty, help is just click or a phone call away when you need it most.
Are rental properties covered?
Both short-term and long-term rental properties are covered under an Old Republic home warranty plan.
In fact, our home warranty plans are customizable to meet the unique needs of rental properties. Covered items include the plumbing and electrical systems, dishwasher, refrigerator, HVAC†, washer†, dryer†, and more. Does the property have a pool? We have an option for that! Other options include guest home/casita coverage, outdoor kitchen, limited roof leak repair, additional refrigeration units, and more. Find your state brochure to see which options are available.
When comparing home warranty companies, review the contract thoroughly to ensure short-term rentals are covered. Many companies consider short-term rentals to be businesses and will not offer home warranty protection.
Choose the right home warranty
When evaluating the home warranty options for rental properties, here are a few qualities to seek.
A company with a solid reputation
Find a home warranty company with a history of serving their customers in excellence. Since 1974, Old Republic has served over 6 million homeowners, and that number continues to climb! In addition, we've maintained an A+ rating with the Better Business Bureau for over 20 years, and uphold a 4-star rating on Google.††
Join the hundreds of thousands of satisfied customers who trust ORHP to protect their budget when inevitable breakdowns occur.
A company that pays claims
When it comes to brass tacks, a valuable home warranty company stands by their product and pays claims. At Old Republic, we spent over $178 million on claims in 2021 alone and processed over 900,000 service requests.
A company that puts people first
At Old Republic Home Protection, our goal is simple: to positively impact the lives of our customers. Our 600+ team members in our Charlotte, San Ramon, and remote locations across the nation rally behind our company motto—People Helping People.
See what our customers have to say about their service experiences!
*Terms and conditions apply. See your state plan for complete coverage and exclusion details.
†Optional coverage in some states. Terms and conditions apply. See your state plan for complete coverage and exclusion details.
††Google rating as of 11/1/2022
Topics