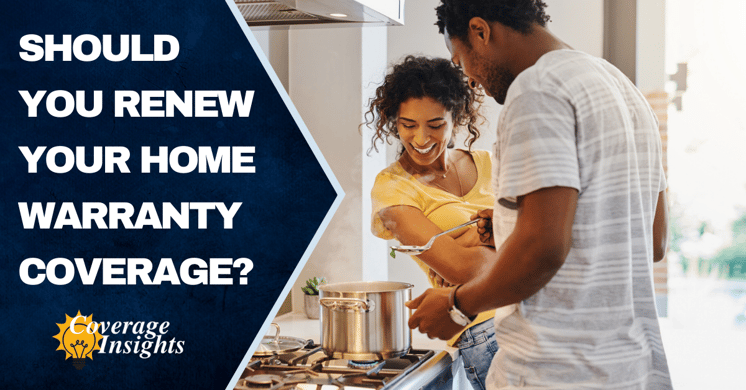 Your Old Republic home warranty plan is a home service contract with a fixed term. That means your coverage is available for a set amount of time before it's eligible for renewal.
No matter your plan's term length, in most cases, your Old Republic Home Protection (ORHP) home warranty is renewable!
When you purchase a home warranty as part of a real estate transaction, you get discounted first-year pricing. This is because homes going through a real estate transaction usually have their systems and appliances "vetted" to ensure they are in good working order prior to the home sale. Any necessary repairs or replacements are addressed by a real estate agent during the negotiation process. Newly purchased homes also generally benefit from home inspections prior to the close of sale.
Remember, we will provide service for covered systems and appliances that malfunction during your plan term if the item was installed and working properly on the effective date of your plan.
Why should I renew my home warranty coverage?
Buying and owning a home is exciting, but it can be stressful. You can count on ORHP to reduce the stress and expense of home system and appliance breakdowns year after year.
When covered systems and appliances fail due to normal wear and use, ORHP steps in to help—potentially saving you thousands of dollars on covered repairs. Plus, you won't need to spend time searching for a reputable contractor because we've already done the work for you. Our in-network service providers are qualified, licensed and insured, and charge fair and reasonable rates for parts and service.
As your appliances age, your chance of needing to file a home warranty claim increases dramatically. Many homeowners find that their home warranty coverage pays for itself in budget protection and peace of mind.
Extend your valuable home warranty coverage and stay protected year after year.
How do I renew my home warranty plan?
You can renew your ORHP home warranty coverage in several different ways.
Renew online:
The most popular method by far, renewing online at orhp.com/renew is both quick and easy. Have your renewal code ready to make the process even faster. You'll find the code on your renewal notice. If you don't have the code handy, you can renew your plan using your property address, phone number, or plan number.
Return your renewal notice and payment by mail:
ORHP will send you one renewal notice approximately 60 days before the end of your current plan term and a second renewal notice 30 days prior to plan expiration. To ensure your home systems and appliances stay protected, we must receive payment prior to the expiration of your home warranty plan. If we receive payment after your home warranty coverage expires, your plan may be subject to a 30-day waiting period before coverage begins again.
For your convenience, we offer automatic renewal, so you don't have to worry about a lapse in your home warranty coverage. When you select automatic renewal, ORHP will continue to charge the credit card on file before your plan expires for seamless home warranty coverage. And just so there are no surprises, we'll notify you approximately 60 days in advance.
Renew with a customer care partner:
Forgot to renew? After your plan expires, you may receive a call from a customer care partner on behalf of Old Republic Home Protection asking if you'd like to renew your home warranty plan. You can speak to one of their representatives to extend your expired ORHP coverage.
You have three credit card payment options to choose from when you renew your ORHP home warranty plan: 3 months, 12 months, or payment in full. When you make your first monthly renewal payment, you agree to pay for another full year of valuable home warranty coverage.
Topics