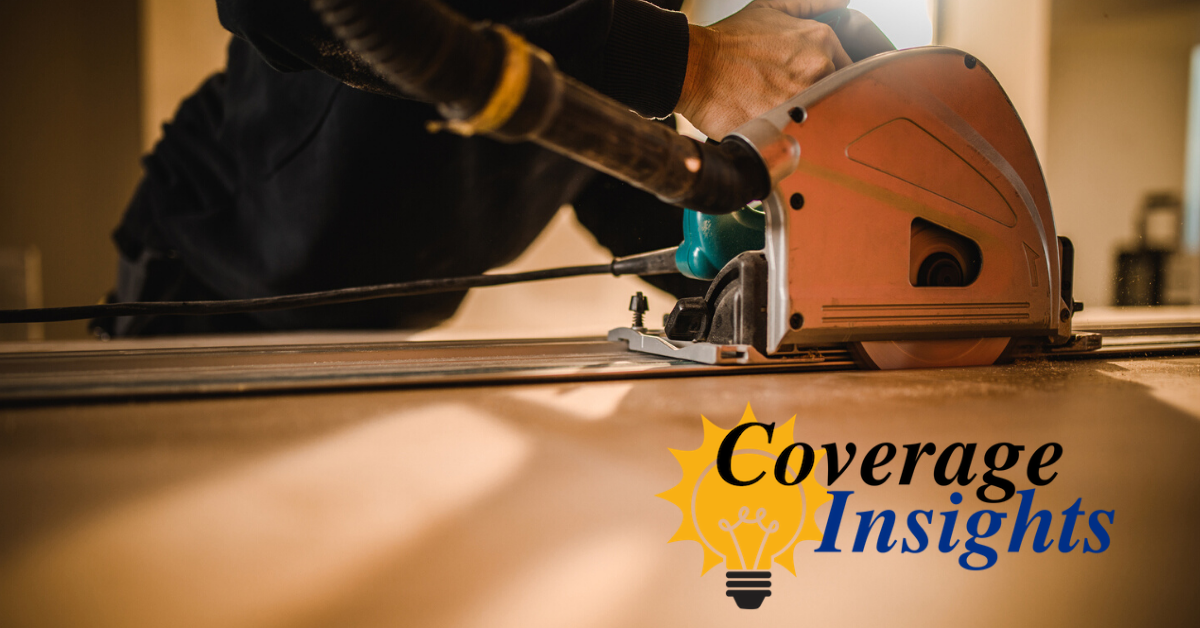 We have a home warranty plan fit for every budget and home. Ultimate and Platinum Protection, two of the industry's most comprehensive home warranty plans, expand Standard Protection to include over 15 additional items… And many of them are unique to Old Republic Home Protection!
Let's explore two specific areas of coverage: correction of code violations and modifications.
What are code violations and modifications?
Local, state, and federal governments create rules, called codes, around the design, erection, alteration, and maintenance of buildings. Codes protect the safety of occupants, integrity of the structure, prevent fire and other natural disasters, and conserve energy. Any time homeowners modify a home, it's their responsibility to ensure the contractor maintains compliance with current building codes. Unfortunately, code violations occur often because codes change from year to year as building safety techniques improve.
An Old Republic Home Protection independent service provider may find code violations when repairing or replacing a covered system or appliance. If a homeowner has Ultimate or Platinum Protection, we provide coverage to correct the code violation when necessary to render a covered repair or replacement, according to the terms and conditions of the plan.*
Modifications are more straightforward—any changes to the structure, additions, upgrades to a room, repairs, or other improvements to the property are considered modifications. With ORHP's Platinum Protection, we'll provide coverage to make necessary modifications for specified systems and appliances to affect a covered repair or replacement.
Ultimate Protection – Correcting a code violation
When our independent service provider finds a code violation during a covered repair or replacement, and the code violation must be corrected to render the repair or replacement of the system or appliance, Ultimate Protection provides $250 per plan toward correction. For example, if ORHP replaces a water heater, and earthquake straps, a stand, and piping modifications are required per local code, then we provide up to $250 toward those code upgrades. The homeowner is responsible for costs exceeding $250.
It's important to understand that coverage only applies when required to render a covered repair or replacement. ORHP does not cover the cost if the code violation is unrelated to a covered repair or replacement. In the example above, we would not dispatch a service provider to install or replace the earthquake straps, install a stand, or modify piping to comply with current code. We cover the code work only because the service provider discovered a need to correct violations during the covered replacement, and correction is required for the water heater installation to comply with current building codes.
Platinum Protection – Modification coverage
What happens when a plan holder's oven requires replacement, and finding an oven with the same dimensions is not possible? With the Standard and Ultimate plans, the plan holder would bear the full cost of the required carpentry modifications. However, with Platinum Protection, ORHP provides up to $1,000 per plan to make necessary carpentry modifications! In fact, this $1,000 can be used for duct, plenum, electrical, plumbing, and carpentry modifications to affect a covered repair or replacement—what savings and peace of mind for the plan holder!
Note: Restoration of any wall, ceiling, or floor coverings, cabinets, counter tops, tile, paint, or the like are not covered. Removal or installation of non-related systems, appliances, or equipment are also not covered, even if necessary to render a covered repair or replacement. Those costs are the homeowner's responsibility.
Platinum Protection plan holders may also use the $1,000 toward the correction of code violations instead of putting that money into modifications. Add that to the $250 afforded in Ultimate Protection, and Platinum Protection plan holders have up to $1,250 available to correct code violations!
Correction of code violations and modification coverage are only two benefits of Ultimate and Platinum Protection. Check out the other areas of coverage that make Ultimate and Platinum Protection two of the industry's best home warranty choices.
*See your state plan for complete coverage details.