Why Does My Home Warranty Contractor Need Prior Authorization to Complete Repairs?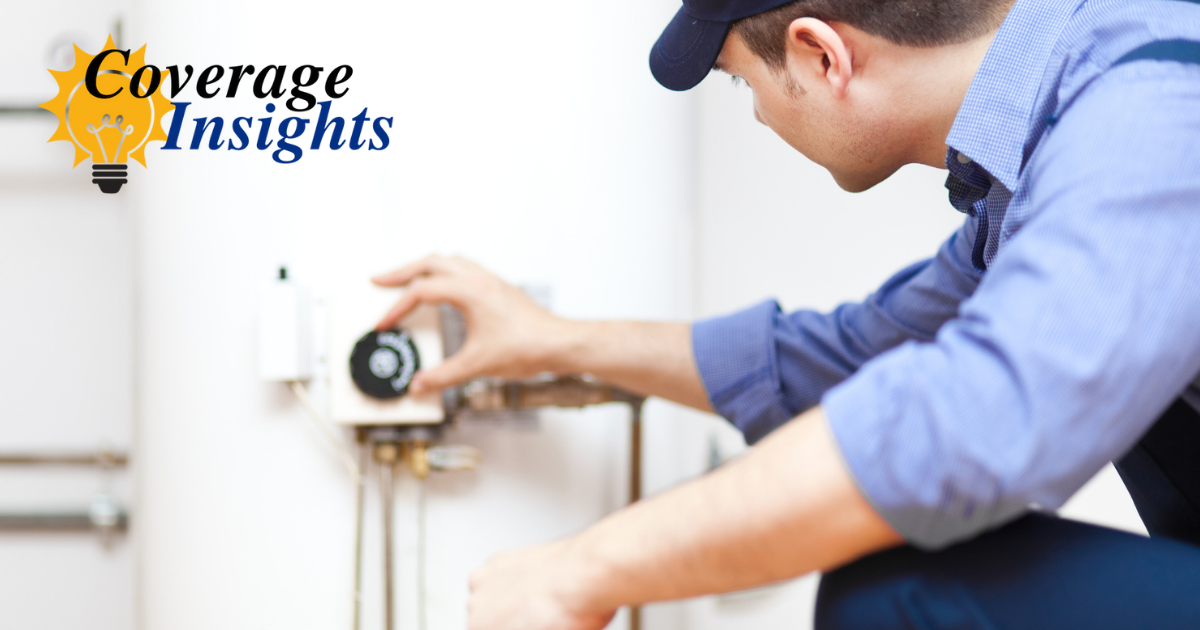 What is your first instinct when a home system or appliance breaks down? If you're like most people, you pull out your phone and Google reputable repairmen in your area. We get it. You want this dealt with now.
But remember, you have a home warranty with Old Republic Home Protection (ORHP) and it's our job to make the process budget-friendly and hassle-free. So, resist the urge to call your own contractor and call ORHP instead!
Understanding the Authorization Process
Our plan states: "[Old Republic Home Protection] will not reimburse you for services performed without our prior authorization."
But what is "prior authorization" and why is it important?
Although service requests can vary by trade and diagnosis, Old Republic home warranty service requests follow this basic authorization process:
Old Republic plan holder initiates service request online or by telephone.
Service provider diagnoses the malfunction.*
Service provider submits diagnosis for authorization.
Old Republic Home Protection's Authorization Team reviews the diagnosis and determines if the malfunction is covered by the home warranty plan.
If covered, we authorize the service provider to complete repairs.
We negotiate authorization limits with our independent service providers, allowing for even speedier repairs. If, upon diagnosis, the independent service provider determines the cost to repair is under their authorization limit, and the malfunction is covered under the terms and conditions of the home warranty plan, they are authorized to repair the malfunction without calling us! These repairs are often handled the same day. Take an in-depth look at our entire service process here.
Prior Authorization: The "Why"
Old Republic Home Protection must authorize work orders for a simple reason: to ensure we abide by the terms and conditions of our plan.
When a home system or appliance malfunctions, we must determine the root cause of the malfunction and the best course of repair or replacement. The authorization process allows us to gather the necessary information we need to determine if the malfunction is covered under the terms and conditions of the plan and, if covered, work with the contractor on a strategy to repair or replace the covered components.
Authorization Benefits Our Customers
Old Republic Home Protection relies on our robust network of over 4,000 independent service providers to repair and replace our customers' systems and appliances across the nation.
This skilled group of trade-specific independent service providers are vetted and must have the appropriate insurance to protect our customers. We hold the independent service providers in our network to high service standards when executing home warranty work orders.
Additionally, customers may save money with our service providers. In exchange for a consistent stream of work, independent service providers usually agree to discounted rates for repairs and replacements. Those savings are often passed on to our customers, who could pay significantly more for diagnosis, parts, and labor on the retail market!
Resisting the urge to call an outside contractor affords our plan holders a 30-day service guarantee. If a covered system or appliance malfunctions a second time within 30 days of the initial home warranty repair or replacement, we'll send another contractor without an additional trade call fee! We call this a recall.
Can I Use My Own Service Provider?
In some cases, yes. Although not available in every situation, we do sometimes, at our discretion, authorize the use of an out-of-network service provider.
Out-of-network service providers must also obtain prior authorization before they can complete repairs. Without prior authorization, the service claim may be denied.
Before You Google, Call Us
Save the time, money, and headache of expensive home system and appliance repairs by calling Old Republic Home Protection before going directly to a contractor. Our network of vetted and insured independent service providers brings quality work at affordable rates, along with a 30-day service guarantee. We're here to help when home systems and appliances break, so make us your first Google search!
*In some circumstances we may authorize you to contact an independent out-of-network contractor directly to obtain service. See your state's plan for complete coverage details.