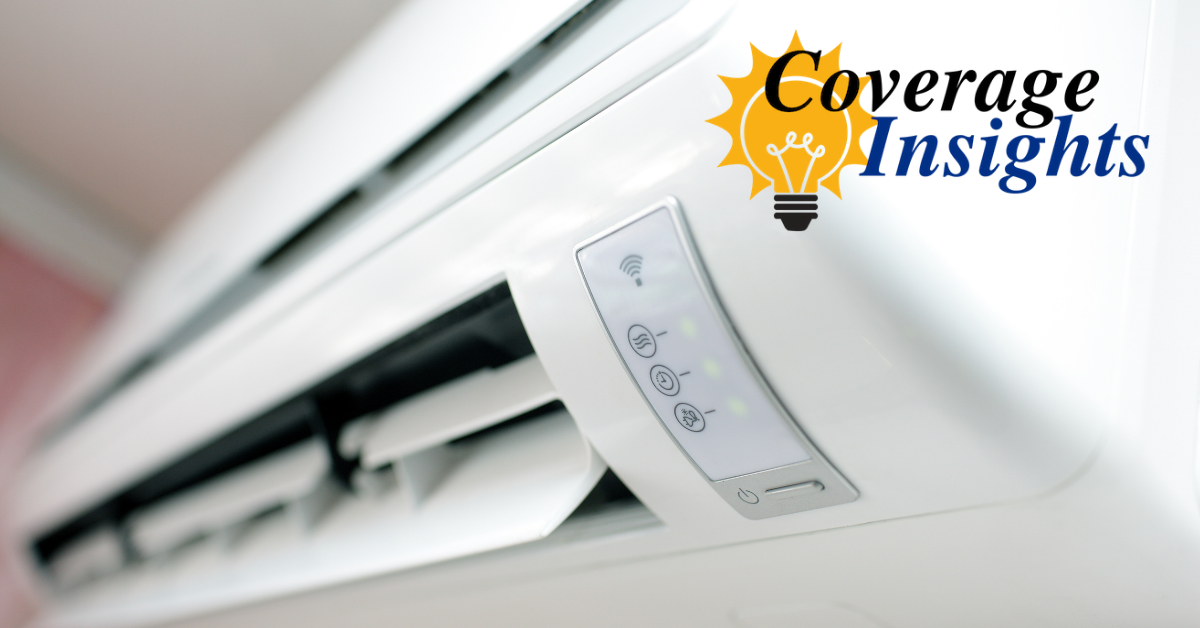 When your heating, ventilation, and air conditioning systems fail, it causes stress, to say the least. And let's face it, HVAC systems typically fail when the weather isn't perfect, potentially leaving you in a very uncomfortable situation. But an Old Republic home warranty plan can help to ease the stress of an HVAC system failure and save you thousands of dollars in the process.
What's Covered?
Many moving parts keep your HVAC system running smoothly. We cover the components that directly affect the heating or cooling* operation of the system.
If your HVAC system fails to heat or cool air, has decreased airflow, or is leaking water from the condensate drain line, place a service request and we're happy to dispatch a qualified HVAC technician to diagnose the problem. Upon receipt of the technician's report, we authorize any necessary repairs or replacements, as applicable under the terms and conditions of the plan. Please see your current state plan for a complete list of covered systems, components, and services.
General Coverage Notes
ORHP will upgrade your system to the federally mandated Heating Season Performance Factor (HSPF) and Seasonal Energy Efficiency Rating (SEER) standards if necessary to complete a covered repair or replacement.
Do you have multiple HVAC systems in your home? No problem! We cover them all, provided they don't exceed five tons each in capacity, and any failures that occur meet the terms and conditions of the plan.
Refrigerant requirements and regulations have drastically changed in recent years. ORHP is proud to cover refrigerant replacement for our plan holders. Learn more about our commitment to provide the best refrigerant coverage in the industry.
What's Not Covered
While ORHP strives to provide a wide-ranging product to meet the needs of your HVAC system, there are some limitations to our coverage.
HVAC systems require routine maintenance and cleaning. Coverage does not apply if effectively cleaning the system resolves the malfunction. However, if cleaning the system does not resolve the failure, then ORHP will provide coverage for the necessary repair or replacement according to the terms and conditions of the plan.
Because of the complex nature of HVAC systems, it is important to familiarize yourself with the type of equipment you have and how it relates to your home warranty coverage. Please see your state plan for a complete list of not covered systems, components, and services.
Why it Pays to Upgrade
Depending on the situation, there could be out-of-pocket costs associated with HVAC repairs or replacements with standard home warranty coverage. However, Ultimate and Platinum Protection plans provide additional coverage to save you even more money!
The Ultimate Advantage
Because refrigerant is toxic to the environment, it must be disposed of safely. The average retail rate for recapture and disposal can range from $175 to $500 when refrigerant disposal coverage isn't included. With Ultimate Protection, we cover the cost to recapture, reclaim, and dispose of the refrigerant for heat pumps and A/C systems.
Ultimate Protection also expands existing A/C coverage to include condensate drain pumps, secondary drain pans, and window units. This can mean a world of savings for items that would otherwise not be covered with Standard Coverage.
Replacing major HVAC equipment often requires code upgrades. Common code upgrades include float switches for indoor A/C and heat pump systems, condenser pads for outdoor A/C and heat pump systems, and CO2 sensors for gas furnaces. With Ultimate Protection, ORHP covers up to $250 per plan toward code upgrades.
Ultimate Protection adds even more savings—costs to dispose of (or haul away) old equipment (up to $100 per occurrence), permit costs (up to $250 per occurrence), and the cost of cranes needed to lift rooftop package units (up to $250 per occurrence).
Why Go Platinum?
As if the benefits from Ultimate Protection aren't great enough already, Platinum Protection includes even more coverage!
HVAC repairs and replacements frequently require some type of modification to the system. Ductwork, plenum, refrigerant line, and condensate drain line modifications are among the most common non-covered costs associated with system repairs and replacements. Platinum Protection provides up to $1,000 to apply toward these modifications, including any code upgrade(s) that exceed the $250 limit under Ultimate Protection. Learn more about ORHP's industry-leading code and modification coverage.
Less common HVAC systems such as diesel, oil, glycol, hot water, steam, radiant, geothermal, high velocity, water cooled and water-sourced heating and air conditioning systems have a $1,500 plan limit with Standard Coverage. With Platinum Protection, this limit is increased by $1,000 for a total of $2,500. ORHP also provides coverage for zone controls and respective equipment up to $500 with Platinum Protection.
When You Need Us
It may not be possible to avoid the stress of an HVAC system failure entirely, but with an Old Republic home warranty, you can breathe a sigh of relief knowing we're here to help.
*Exclusions and limitations apply. Additional fees may be required for A/C coverage to apply. See your state plan for complete coverage details.
Topics